The School of Hard Knocks By The Hit Man
Chapter 1
Milo had never been privileged to feel the burn that a good punch to the gut produced. Or that the same punch could be delivered with enough power to take a person's breath away. Or that the fist delivering the punch could burrow its way through the muscle, shoving the internal organs out of the way, finally reaching almost to the spinal cord. That is until today. And, as of today, he wished he had never experienced them. But it was too late now. Somehow, somewhere, he had done something that offended Tomas, the school bully. And now, without knowledge of why, he was paying dearly for that offense.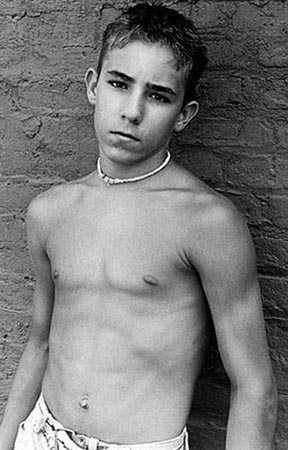 Running in early to use the restroom before lunch period ended, Milo hadn't noticed who had followed him into the cool dark place that he relished on the hot days of summer. Not that noticing would have saved him any of the grief he was now experiencing. He had finished relieving himself and just buttoned up when a hand closed on his shoulder, spinning him around. It was Tomas, standing there in his familiar bib overall's and sleeveless flannel shirt. Up to that point, Milo had not had much to do with the boy, if that is what you would call him. He stood a good head and shoulders above even the tallest high schoolers, though he was only in the eighth grade. He nearly already had the body of a full grown man, broad shoulders, developed chest and strong stomach, arms that could rip a shirt when flexed and lift any weight when challenged to do so. And though Milo had never seen his legs, Milo suspected they could crush anything that came between them. Against his will, Milo knew that fear had crept into his eyes as Tomas smiled at him, or least the sneer that passed for a smile from Tomas. The fingers on his shoulder closed, pushing through the muscle until Milo was sure the fingers were touching. The pain was intense but Milo tried to remain brave, not wanting to show any further weakness. Tomas dragged him across the floor into the dark corner, away from the glow of the only light bulb in the room. He slammed Milo against the wall, the force rattling Milo's teeth. The grip on his shoulder relaxed but only long enough for the hand to move to his throat, holding him in place against the wall. And that was when Milo began learning his lesson about punches to the gut.
--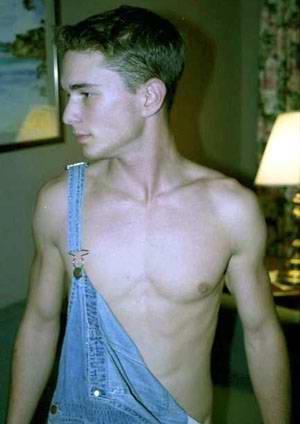 Tomas was in the final throws of a basketball game when he saw his latest target scooting across the field toward the school buildings. As usual, good old dependable Milo was heading off to the restroom before the bell rang. Tomas tossed the ball out of bounds, forcing the opposition to chase after it. While that was happening, Tomas trotted off across the field, making sure to stay several feet behind his prey. It was rumored around the school that Milo came from a well-to-do family. And though he stayed at the school all year, not even going home for holidays, Tomas was smart enough…barely… to know that didn't mean Milo wasn't wealthy. Tomas figured he would give Milo a shakedown, get the truth out of him, and then have it pretty smooth as long as Milo kept paying up. That was his plan at the moment anyway. Tomas watched as Milo entered the restroom. He checked to make sure no teachers were in the area. Appearing to be unobserved, Tomas followed Milo into the dimly lit restroom.
Walking up behind Milo, silent as a cat, Tomas grabbed the boy on the shoulder just as he finished buttoning up. No need to be fingered as a wanger, Tomas figured. Tomas saw the familiar look creep into Milo's eyes…the look of being afraid. Tomas gave Milo a smile, a simple twist of his lips. Tomas tightened his grip, like a teacher would do to get a rowdy students attention. His fingers pressed through the shoulder muscle. He led Milo across the small enclosure, slamming him against the back wall, out of sight of the main door. He let go of Milo's shoulder but only long enough to move his hand down, his powerful fingers closing around the boy's neck. And that was when Tomas began the torture, a swift and sure punch to Milo's midsection.
--
The tall, well dressed boy sat under a tree just past the restroom. He was in the middle of memorizing work that his mother had assigned the previous weekend, before he had left for the school where he stayed all week. He glanced up as a boy went into the building. Diego recognized him, Milo, a quiet studious type who enjoyed a good game of soccer. Just as he started to get back to his work, another boy appeared and went in the building also. It was Tomas, who everyone knew was the school bully. Diego had only been at the school a few days but he knew already to give Tomas a wide berth. They both probably just had to go before the bell rang. But regardless, Diego was pretty sure no good could come of being in the room alone with Tomas, even if you had done nothing. Diego stood up and began ambling toward the restroom himself.
--
Although Milo was being held against the wall with one strong arm, his was sure the other was certainly capable of destruction all on its own. He saw the fist coming but knew nothing about tightening his stomach muscles to try and block the penetrating power. WHOMP. Had he not been held up, Milo was sure he would now be lying on the ground. The muscles surrounding the area first hit burned with an ache Milo didn't recognize. The second blow, hitting in almost the same spot, drove his breath out. WHOOSH. The third blow penetrated so far, Milo was sure Tomas could have wrapped his fingers around the bones in his back and pulled them back out the front. By the fifth blow, Milo was sure he was going to faint. He couldn't get a good breath. And he thought he might be ready to lose his lunch.
The outer door to the restroom opened. From the dark corner, Milo recognized Diego, a new boy at the high school. He came from the missionary complex several miles away, staying at the school during the week, only going home on weekends. Oh great, Milo thought to himself, a lot of help he is going to be. Diego stood there in his dark slacks, long sleeved white shirt, tie, and pullover sweater, surveying the scene before him. Tomas, seemingly satisfied that the intruder would not interfere, raised his fist to strike Milo again. Milo shut his eyes waiting for the punishment to commence. But the blow didn't come.
--
Tomas was getting his kicks out of pounding Milo's midsection. Though the boy played soccer, he was no match for the blows Tomas rained down on him. He hadn't even tightened what stomach muscles he did have before Tomas had hit him the first time. Successive blows simply went in further and further. The boy was having trouble getting his breath and if Tomas wasn't mistaken, was close to losing his lunch.
Tomas heard the outer door open. He hesitated for a moment in case it was a teacher. He didn't want to be seen actually striking another student. One more infraction and he would be sent home to stay. Whoever it was, he seemed to be minding his own business. Must just be another student, Tomas thought to himself. He swung his arm back, preparing to strike his next punch when a vice-like grip closed on his bicep, stopping his arms forward motion.
--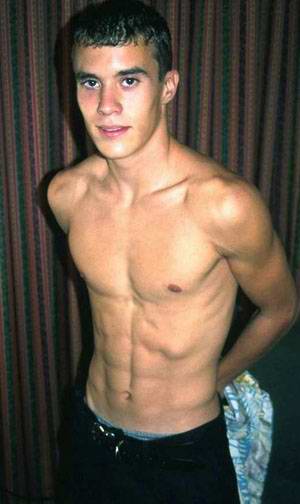 As Diego stepped into the dimly lit restroom, he felt sadness that his instincts had been correct. He was even more scared because now he knew he must take a stand. Take a stand or leave the room, letting Milo suffer what befell him. Tomas ignored him, not even bothering to turn around. As Tomas brought his fist back, preparing another punch, Diego moved forward with incredible swiftness. Before Tomas could strike, Diego grabbed his bicep in a death grip. Diego only prayed that he was as strong as he thought he was.
--
Milo opened his eyes to find Tomas' fist blocked in mid-swing, the forward motion stopped by a hand that was closed on Tomas bicep. Milo was surprised that Diego's hand was large enough to encircle the bulging muscle. Neither boy moved for what seemed an eternity but was actually only seconds. Tomas was forced to release his grip on Milo's neck to try to remove the fingers that pressed on his bicep. Milo, his knees weak, sank to the hard dirt floor. Diego did not let go willingly and Tomas was forced to pry the hand loose. Milo noticed that there were red marks on the bicep when Diego did let go.
--
Tomas tried to jerk his arm loose from Diego's grip. Unsuccessful, he let go of Milo's neck, unaware that Milo sank to the floor as soon as he released his hold. He began to pry at the fingers that circled his bicep. Finally he managed to get a good grip on one and began to bend it backwards. He had almost bent it straight back before Diego finally let go. Tomas was surprised to see red marks where Diego's fingers had gripped him. Not even his brother's had been able to do that to his solid orb.
Tomas turned to face Diego straight on. "You interrupt where you do not belong," Tomas said, then spat on the floor, a symbol of challenge.
"Just seemed that the fight was a little unfair," Diego answered as he turned away, ignoring the challenge. "It wasn't a fight, dingo," Tomas replied, calling Diego a dog on purpose. "I was merely teaching the boy a lesson."
"And just what lesson was he to learn, that might makes right?" Diego didn't wait for Tomas to answer before addressing Milo. "Have you learned the lesson Tomas meant to teach you?" Milo was uncertain how to answer. All he knew was that his gut hurt like it never had before.
"I think maybe you need to learn the lesson first, dingo." Tomas gave Diego a shove. Caught off guard, Diego had to balance himself against the wall.
"Don't shove me again," Diego said, his voice calm but Tomas could see that his face struggled with redness, a sign of anger.
"And if I do, what will prevent it?" Tomas moved to shove Diego again. Expecting it this time, Diego avoided his shove, almost causing Tomas to fall.
"I will prevent it," was all Diego answered.
"If that is to be so," Tomas said, an almost gleeful sound in his voice, "you best take off those fancy clothes. You won't want your mama whipping you after I do, huh?"
--
Diego held his grip as long as he could. The pain from his finger was manageable but he didn't want it to end up broken, so he eventually let go of the bicep. He was pleased to see red marks where his fingers had been. He had been impressed by the size and hardness of Tomas biceps but the finger marks proved that he was, after all, only human. Strong but human. Tomas turned to face him straight on. Diego was pleased to see that they were very close to the same height. Of course, his clothes could be deceiving, but Diego guessed he also had several pounds on him as well. After all, he knew his own clothes were deceiving. No one at the school knew what lay under his mother dictated outfit. No one, that is, except his father who had been training him.
Diego listened to Tomas ramble on, only answering what he felt necessary to say. He could feel his face turning red when Tomas purposefully called him a dingo, instead of Diego. Finally hearing enough of Tomas' dribble, he addressed Milo directly. Milo didn't answer him right off. Probably afraid, Diego thought to himself, even with me in the room. Tomas pushed him. Diego had to use the wall to keep from falling over. He warned Tomas not to push him again. Knowing his words would simply be a taunt to the other boy, Diego was ready when Tomas tried again. This time it was Tomas who nearly fell over.
"I will prevent it," was all Diego said in answer to Tomas question.
"If that is to be so," Tomas said, an almost gleeful sound in his voice, "you best take off those fancy clothes. You won't want your mama whipping you after I do, huh?"
For the first time, what Tomas said made sense. He wouldn't want to ruin his good clothes.
--
Feeling better, Milo pulled himself up, not wanting to miss a beat. But using his commonsense, he stayed back in the dark part of the room, trying to remain out of view. Suddenly Tomas stepped away from Diego and before Milo could react, a fist caught him solid on the chin, driving his head back against the baked brick wall. Once again, before Tomas could strike again, Diego had a hold of his arm.
"You're on, Tomas," he said even quieter, but Milo could see, even through the stars that danced in front of his eyes, that Diego had turned beet red.
--
Tomas saw Milo moving off in the corner of his eye. Breaking away from Diego, he figured what he was about to do might push Diego over the edge and Tomas would have the privilege of whooping his shiny hiny. Aiming high, Tomas slammed his fist against Milo's chin, driving the boy's head back against the wall. As he prepared a second strike, Diego grabbed his arm. Then Tomas heard the words he had wanted to hear.
"You're on, Tomas."
--
Diego didn't see Tomas next move coming in time. Tomas slammed his fist into Milo's face. Diego could see the boy's eyes lose their focus. As Tomas prepared a second strike, Diego moved fast, grabbing his arm, preventing the second blow. The next words out of his mouth surprised even him.
"You're on, Tomas."
--
Milo shook his head, trying to clear the cobwebs that had gathered behind his eyes. Even though his head now hurt as much as his stomach, he really didn't want to miss any of the action.
"Don't forget your good clothes," Tomas chided Diego. Diego began to pull his sweater over his head, exactly what Tomas had wanted. Tomas grabbed the sleeves and pulled forward, the sweater covering Diego's head. Tomas grabbed Diego's head. While pushing down, he brought his own knee up hard into Diego's face. CRACK. The sound echoed in the room. Tomas did it again. Milo could see a dark stain beginning to appear on the sweater. Diego sank to his knees. Tomas jerked the sweater off the rest of the way, tearing the cloth as he did so. Blood was flowing freely from Diego's nose and mouth.
"So," Tomas sneered, "let's see if you do turn the other cheek." Tomas threw a roundhouse, smashing his right fist against Diego's chin, the force of the blow snapping Diego's head hard to the left. As his head came back around straight, Tomas lashed out with his left, snapping Diego's head the other way. Diego's body settled back on his legs, his eyes not focusing on any one thing. Tomas stepped up, grabbed Diego's tie and jerked it upwards, pulling hard until Diego was back on his knees. Small choking noises escaped Diego's throat. Tomas smashed his knee hard into Diego's gut, causing him to bend over, gasping for air. Tomas pulled his head up by the hair and smashed his knee up under Diego's chin. CLACK. The sound made by Diego's teeth as they were smashed together. No longer held, Diego fell back, his crumbled body coming to rest in a twisted position. Considering the fight over, Tomas turned his attention back to Milo.
--
Milo had had enough. He charged Tomas, slamming into his rock hard gut with his head. The blow seemed to have no effect on Tomas but it pitched Milo straight back on his ass. The move and its result actually drew a braying laugh from Tomas. As he laughed, Tomas grabbed a hand full of Milo's hair, yanking him to his feet. Milo's blood ran cold at the sound of the laughter as Tomas manhandled him. Tomas ploughed his fist directly into Milo's still sore stomach. Milo was lifted off his feet by the blow. He collapsed to the floor, this time coating Tomas' filthy shoes with retch. The laughter stopped. Milo steeled himself against what might happen next.
Nothing. That was what happened next. Dry heaves wracking his guts, Milo hesitantly lifted his head. The retch covered shoes were no longer facing his direction. Milo chanced to raise his head more. Wonder of wonders, Tomas was once again facing a standing Diego. On his hands and knees, Milo scooted backwards, wanting to give the two giants plenty of room for a tousle without fear of crushing the smaller boy. Blood covered the front of Diego's shirt and tie, the tie askew from Tomas' earlier treatment. Diego tore the front of his shirt open, buttons popping in every direction, landing on the floor. Milo's eyes grew wide. The wife beater tee-shirt Diego wore under his dress shirt did nothing to hide the musculature now exposed. His chest was well muscled, creating a shelf that shadowed the area below. Milo could see rows of muscle that stretched across Diego's stomach, something he would have thought impossible for this part of the body. As Diego finished ripping his shirt off, he exposed arms covered with veins that reached from his hands clear to his shoulders. Even without flexing, his biceps showed form and definition, hard orbs the size of oranges. In spite of himself, Milo gulped in amazement as Diego raised his fists to fight, his biceps swelling to the size of a well-grown grapefruit.
Chapter 2
No one was more surprised than Tomas when he heard the stirring behind him as he prepared to wallop Milo for puking on his shoes. Turning slowly, he found Diego rising from the floor, his shirt soaked with blood, his pants filthy from the dirt floor. After all, he had pounded Diego hard, using most of the cheap moves he had learned from his brothers, moves that gave him the advantage. And he had not pulled back on any of his punches, blows that sometimes even left his older brothers unable to continue with him in a fight. But here was the missionary boy standing again, hardly looking the worse for wear. Tomas watched in amazement as Diego tore his shirt open, exposing his chest and stomach. Only Pietro, Tomas' eldest brother had a build like this. And it was achieved only after years working in the fields and plowing with the oxen. Tomas was almost stirred to reach out and touch the muscles that rose and fell with Diego's breathing. Then his eyes were allowed to feast on the arms of his opponent. In spite of himself, Tomas gulped, his stomach now a knot, churning with his…what was it he was feeling…the word evaded him for a moment. Then his mind locked on it…locked on it tight. It was fear, a feeling Tomas had seldom known.
--
Diego stood, his thoughts conflicted. His mother had always preached turning the other cheek, a test Tomas had already put him through. But his father had taught him preservation as well, knowing when he must stand up for himself. This seemed like one of those times to Diego. His clothes in tatters, he ripped them off as he stood to face Tomas. Diego knew that his body was one of wonder, though he had never gloated or bragged about it. Humility, another lesson from his mother. But as he now stood before another boy, one who was at least close to being developed as himself, Diego was ready to put his body to the test. He raised his arms to the position his father had taught him in their private boxing sessions, sessions hidden from his mother to avoid her disapproval. As he looked at Tomas, he saw something, something he hadn't expected to see. It was the look of fear.
--
Milo could hardly believe the body of Diego. He had seen a picture in the encyclopedia in the library recently. A picture of a man's body captured forever in clay. The word for the formed clay escaped Milo for the moment, but not the name of the man, Adonis. "Adonis," Milo said quietly, the name falling off his tongue and rolling around on his lips. Diego was just like Adonis. Still worried about somehow getting in the way, Milo pushed himself further back under the sparse wooden wall that surrounded the commode, only stopping when his feet could go no further because of the ceramic stool.
The two muscled boys seemed to dance in circles, Tomas sporadically reaching out and slapping at Diego's arms as Diego punched out at Tomas. So far, Tomas was the only one making contact. Milo could only suppose that Tomas was hitting Diego hard as red splotches appeared on different areas of Diego's exposed skin. Then Tomas moved in too close and Diego caught him hard on the chin. Tomas stumbled backwards, shaking his head to clear the effects of the punch. Milo was puzzled as to why Diego didn't move in and take advantage of the effects his blow seemed to have. Milo feared that both of them might regret Diego's hesitation.
--
Tomas' taut body moved smoothly, leading Diego in circles. Each time Diego struck out, Tomas slapped at his arms, pleased to see the red marks his slaps left. Slap after slap, the two danced in circles, the dust rising from the floor, slowly filling the air. Then a fist got through his defense and Tomas felt the first evidence of the power his opponent carried behind his hands. The blow drove Tomas backwards, his head suddenly filled with cobwebs. He shook his head to clear it. Though he would hardly have been able to ward off further blows, Tomas was surprised that Diego did not take advantage of the situation. That was not a mistake Tomas would have made.
--
Diego hated the slaps that Tomas was administering each time he tried to punch him. They were strong slaps, each raising a welt where it landed. Diego wasn't giving up though. He kept throwing punches. Finally one caught Tomas on the chin. Diego could see that it hurt Tomas. But it hurt Diego's fist as well. This was a lot different than boxing with the gloves as he did with his father. Diego held his ground, not taking advantage. First, he didn't know just how much he had hurt Tomas. Second, he was still afraid of moving in too close, exposing himself to Tomas' strong hands.
--
The dust being stirred up started to choke Milo. Plus it was clouding his vision. Milo moved his feet until he was able to pull himself completely under the wooden wall. He then climbed on top of the commode, pulling himself up on his tiptoes until he could see the action once again over the wood. The dance had begun again.
--
Getting his feet under himself once again, Tomas began leading Diego in circles once again. But this time Diego kept his distance, causing Tomas to have to move in closer himself in order to slap him. Tomas jumped forward, trying to distract Diego, hoping to gain an opening where he could grab a hold of Diego and wrestle him to the floor. A second fist connected, this time to Tomas' midsection. Although he hadn't been prepared for the blow, his seasoned stomach muscles kept the blow from having too much effect. But he felt it, nonetheless. Then the unexpected happened. Another blow, much harder than the first, caught him again in the midsection. OOF. Tomas was surprised as much by the blow as he was by his own verbal reaction. Even fights with his brothers had never drawn this sort of response. Tomas started backing up but Diego allowed him little space. WHOOF. The reaction to the third blow was even more pronounced. Tomas knew he would have to make a move soon or he might be in trouble.
--
Diego followed Tomas around the room but tried to keep a little more distance, avoiding the slapping of Tomas. Suddenly Tomas jumped toward him, trying to grab him. Instinct rather than planning guided Diego's fist into Tomas' solid stomach wall. Diego could feel the hardness hidden by Tomas' bib-overalls and knew he was fighting muscle probably as developed as his own. This time Diego did not retreat or leave time for Tomas to attack. He threw his next punch, adding his shoulder behind it, to the same area. A soft wind whistled against his face and Diego recognized that his punch has just driven some air out of Tomas' lungs. And he could see the surprise that registered in his eyes. Diego hit again, harder. The wind on his face was more pronounced. Diego prepared to hit again.
--
Milo couldn't believe his eyes or his ears. Diego's blows were actually having an affect on Tomas' hard muscles. Maybe not quite as pronounced, but the same reaction his own stomach muscles had produced earlier when Tomas was hitting him in the gut. Enthused by the direction the fight was taking, Milo threw a punch of his own to cheer on Diego. Forgetting his arms were supporting him, Milo found himself laying on the floor. Because of that, he missed seeing what happened, only hearing the ensuing crashing sound that brought him slithering back under the wall of the commode.
--
Tomas charged Diego before he could hit again. Yelling loudly, he slipped under Diego's powerful arms, wrapped his own around Diego's midsection and drove the other boy back, slamming him against the wash basin. As they hit, Tomas drove his shoulder hard into Diego's midsection. WHOOMP. He drove his shoulder in again. WHOOMP. Diego was bent forward. Tomas brought his head up hard under Diego's chin. Diego was driven backward. Tomas drove his shoulder in again. WHOOMP. Tomas wrapped his own muscular left arm around Diego's neck, his head facing Tomas' back. Tomas tightened his grip, his own baseball sized bicep pressing against Diego's throat. Tomas began to pound his right fist into Diego's muscular midsection. Tomas was amazed at the muscles his fist met, but that only fueled the strength he put behind his blows. It was not long before Tomas recognized that he was supporting most of Diego's weight with his arm around his neck. The gut blows continued.
--
Diego wasn't prepared for the bull charge from Tomas. Too easily, Tomas was under his defenses, lifting Diego's bulk off the ground, driving it backward. The washbasin stopped their motion but it also rammed hard into Diego's kidneys. Tomas caught him hard in the gut with his shoulder. Diego lost his breath. Almost before he could draw another, Tomas hit him again. The force caused Diego to bend over. The pain of Tomas' head connecting with his jaw was incredible, driving him back against the wall. Diego drove his shoulder in a third time. Diego could feel his head getting light as he struggled for air. An arm surrounded his neck and Diego began to choke as Tomas' solid orb of a bicep cut off his air and blood flow. Blow after blow exploded into his stomach muscles. Even though the blows didn't lift him off his feet, each one drove out a little more air which Diego couldn't replace. His body slowly sank, only being held up by Tomas' strength.
--
Milo was amazed at how effectively Tomas was destroying the one person Milo had come to think of as a sort of savior, Diego. In spite of his muscular build, Diego was being destroyed by Tomas continued rain of blows. Milo knew he had to do something. But what? He knew his own strength could never match that of Tomas. If he attacked, Milo doubted that Tomas would even feel the blows that he might be able to deliver before a backhand sent him sprawling. Milo looked at the arm choking Diego. Inspiration stirred his soul. His own legs, strengthened by several years of playing soccer, might be strong enough to make a difference. Regardless of the outcome, Milo knew he had to at least try. It was that or live with the shame of abandoning Diego. He didn't think he could do that. Managing to work up the nerve or not, Milo charged, scrabbling right up Tomas' powerful back. He didn't stop until he reached Tomas' shoulders. Once up there, Milo crashed down on Tomas' shoulders, wrapping his legs around the boys' bull neck. He locked his ankles and began to squeeze, putting everything he had behind it.
--
Tomas was caught completely off guard by Milo's attack. And since both his hands were occupied at the moment, he was not quick enough to prevent the small boy from gaining the hold around his neck. What surprised him even more was the pressure that Milo was exerting on his neck. Tomas began to choke himself as Milo's legs managed to cut off his air and blood, just as he had Diego's. But even that didn't stop his pounding Diego's midsection or his rock hard bicep that choked Diego. At least not at first.
--
Diego wasn't certain but thought he might have blacked out. For how long he didn't know. What he did know was that he was getting oxygen again. His midsection was still being pounded but the blows were far less effective than when they had started. Diego grabbed the arm that surrounded his throat, digging in with his fingers until he was able to pull the arm loose. The air flow tripled, his chest expanding to full capacity as he sucked in the precious life giving oxygen. Using both his arms, he shoved against Tomas chest, driving him backward. Diego was surprised by what he saw, Milo atop Tomas shoulders, his legs locked tight around the bigger boy's neck, the cords of muscle of his legs taut and hard. Tomas was barely on his feet. Without hesitation, Diego moved forward and planted his own fist hard into Tomas gut.
--
At first Milo didn't sense much result from his attack on Tomas' neck. He squeezed with all his might, actually quite proud of the way his upper leg muscles separated and corded. He reached forward and touched his own muscle, amazed by the power he felt. His legs were actually hot to the touch as the blood pumped through them, his exertion heating the blood. Suddenly Tomas jerked backward. Milo thought for a moment the two of them might fall over. Then joy filled his heart. His struggle had helped. Diego was free. Diego moved quickly, even after all the beating he had taken and ploughed his fist into Tomas' gut. Milo didn't know how, but he was sure his legs tightened more.
--
Tomas couldn't fight the boy on his shoulders. His knees were beginning to feel week and he could feel his grip on Diego's neck loose its' power even though he continued to pummel the other boys' gut. Strong fingers wrapped his arm that was around Diego's neck and it was forced loose. Hands pushed against his chest, driving him backward. Another fist connected with his stomach. For the first time in his life, Tomas felt like he might throw up during a fight.
--
Diego slammed fist after fist into Tomas' gut. No sound came out as Milo applied his legs to Tomas throat. Each blow drove Tomas backward, his knees barely able to sustain his size in an upward position. Tomas only stopped moving when his back came to rest against the opposite wall. His stomach muscles were loosing their tone, each blow Diego delivered digging its way further into his musculature. Diego could feel the muscles collapsing which only spurred on his desire to make sure the fight was truly over. Slowly but surely, Tomas body began to slip toward the floor. Diego did nothing to stop it. Finally, Tomas sat on the floor, his head thrust forward by Milo's weight. His eyes were closed, his arms listless and laying at his side. Diego stepped back and looked at Milo. Milo loosened his leg grip which was actually hard for him to do as his muscles began to cramp. Diego stepped forward and lifted the smaller boy off his perch. The two stood side by side, looking down at the vanquished enemy. No words were necessary.
--
Milo could hardly believe it was over, not that he was sure it was. After all, what would happen next time when Tomas separated him from the other children again. Diego wouldn't always be there would he? Besides, Tomas had literally beaten Diego as well, even with his well defined muscles. Milo turned to Diego, his hand held out in a spirit of companionship. He never saw the blow coming until it exploded in his gut. He collapsed to his knees, his stomach heaving emptiness out of its depths. Slowly he turned his head up, his eyes asking why as he had no ability to speak. Diego was smiling at him.
"I think 50 quid a week will make sure Tomas doesn't bother you again. Think that's fair, don't you"
Milo still couldn't answer. Hands grabbed him by the hair, jerking him to his feet. Another fist ploughed into his gut.
"Don't hit me again," Milo managed to croak out between gasps for air. "I'll pay." As Diego walked away, brushing the dirt from what remained of his clothes; Milo realized he had just traded one monster for another.