Another Showdown for Matt
By ufomaid

It had been a month or so now since Matt beat me up. I'm sure you remember me telling you about it! I had decided to be the guy to stand up to Matt on behalf of everyone else ... and I got beaten up for my troubles, a very public humiliation! Matt and his buds have given my belly a fair good beating...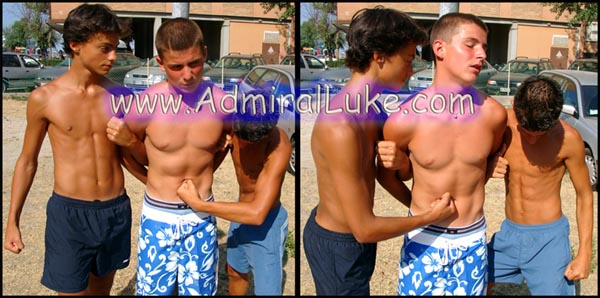 Unless you've had a belly beating yourself, there is no way you can comphrehend just what Matt had subjected me to. The relentless belly punches had not only destroyed my abs but my confidence as well.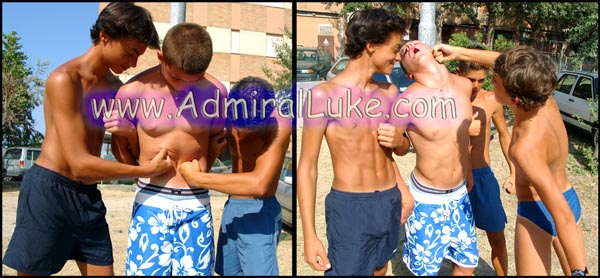 It really had been the beating of my life. I had a tough body but I'd had it served to me on a plate by Matt and his pals. Matt was a coward though. He hadn't beaten me up in a 1v1, it was a 2v1 for most of it and then to really condemn me a third friend had tagged in at the end...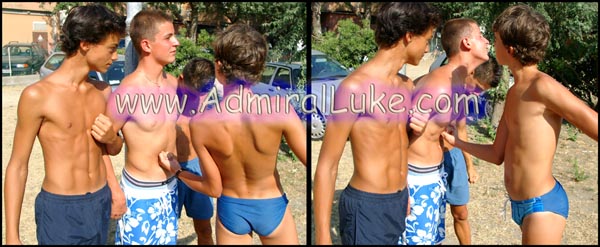 My brother had witnessed the whole thing, and he just didn't look at me the same way anymore. I was meant to be the guy that could sort stuff out, and not get owned by the bullies...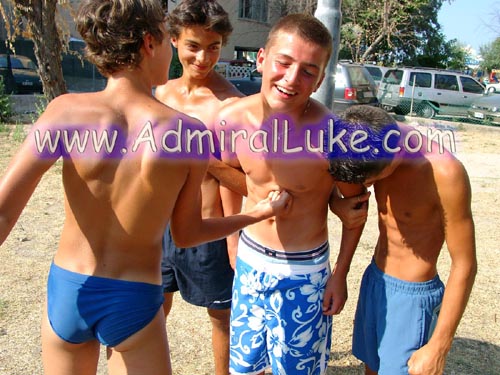 I decided that I wouldn't be able to live with myself if I didn't have another crack at Matt. I deserved some revenge for the way he had humiliated me, so I decided to sneak round to his house again, but this time I would be able to take him as I had now fully recovered from the fight!
I arrived at his house around 5pm I noticed he had a pal round. The two of them where sat in the back yard having just had a bbq. Damn! I wouldn't be able to take the both of them without getting yet another belly beating, so I turned away to come home and try again another day. That was when I heard a shout...
I turned around and saw that a fight had broken out between the two of them! It was obviously some sort of debate about who should be in charge of their gang...maybe Matts mates where tired of him? Anyway, I hid behind a tree and started watching and enjoying...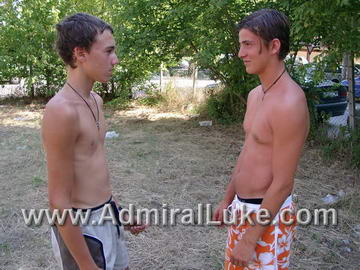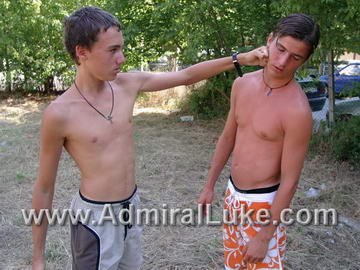 I gathered that it had been Matt who threw the first punch as his friend was already bleeding from his nose. Matt must have hit him hard as he was the smaller of the two guys. I was certainly cheering on Matts buddy in this one...!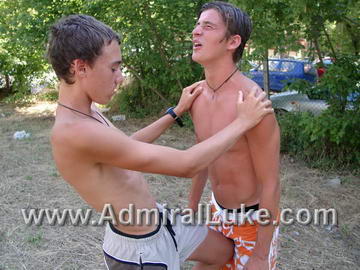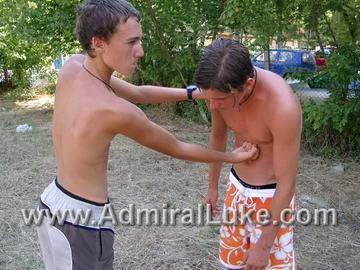 Matt knew he was the underdog in this one and so he fought dirty by kneeing his buddy hard in the nuts before he had recovered from the first blow. That really shook him up and I grimaced as I realised Matt may well come out on top in this! He delivered a quick flurry of jabs to the dudes exposed stomach and the lad crumpled up in a heap on the floor. He was clutching is balls in one hand and his nose in the other. He was gunna get a beating here...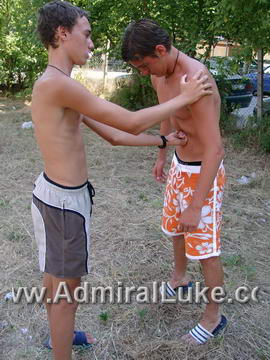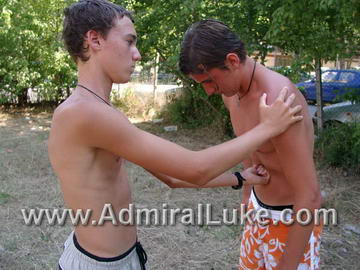 Matt pulled him up and punched him again in the stomach. I can't help but notice how Matt really does like to punch other lads in the stomach! There are plenty of other body parts but Matt certainly favours the belly!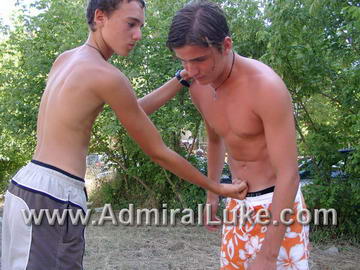 Matt hit his mate in his belly again. But his mate absorbed this one – his body now filling with adrenaline and so then he dished out a punch of his own, catching Matt square in the navel! I actually let out a little cheer, but they were both too busy to notice!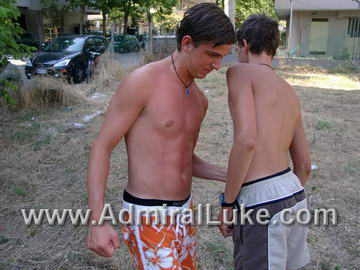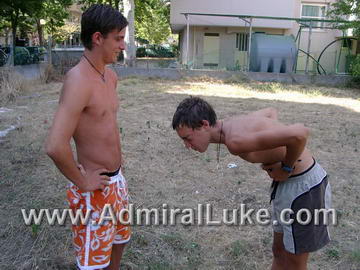 Matt had the wind knocked out of him, but this little reprieve for his friend didn't last long and Matt's anger ensured that he won the fight and gave his buddy a beating that was nearly as brutal as mine...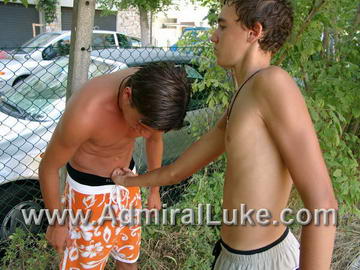 As expected it was his stomach that took the brunt of the beating. I didn't stay till the end, it was too painful to watch! Matt was a relentless beater! It would take somebody tougher than me to bring him down for sure....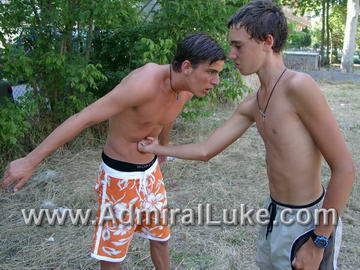 As I strolled home, I saw some of the other guys that had witnessed me getting beat up. They asked me how I was doing and I said fine. I don't think anybody was judging me, I think they were all in fear of Matt, so maybe this would be Matt's territory for a while to come!